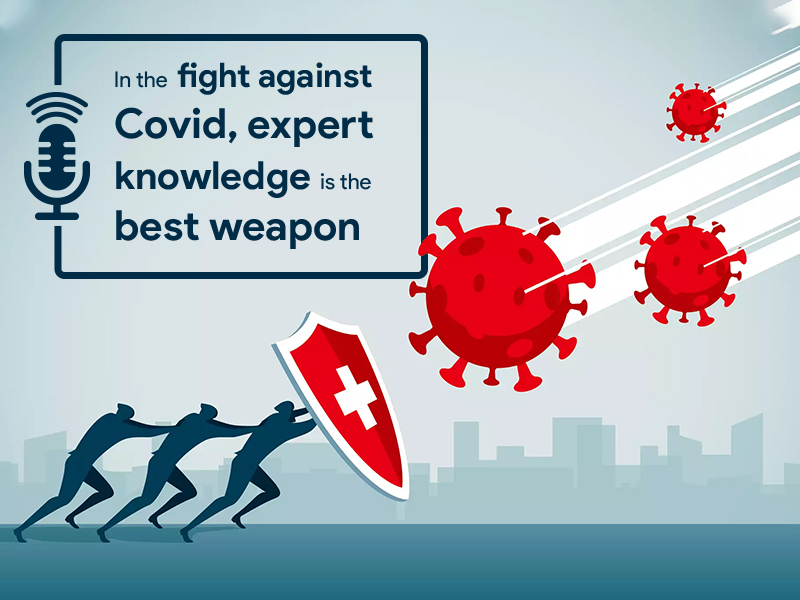 Amid the Covid era the entire nation has passed through unprecedented and turbulent times. The novel coronavirus continues to have a devastating and disruptive effect on our lives. Our medical fraternity is on a war footing with it. The entire medical infrastructure has been on jolt with the increasing number of patients. The overload of medical information floating in social media has added more confusion and anxiety.
Knowledge Spread Initiative by SafeTree
SafeTree, a brand of A2V Insurance Brokers Private Limited, in its pursuit of spreading latest and authentic medical information to the masses in this wave of gloom, has launched a series of weekly webinars with medical experts to combat the Covid Tsunami. The experts would be tackling queries about Covid management, vaccination protocols and doubts in the changing scenario in an easy FAQ manner.
Series of Informative Webinar with Experts
This series started with Dr Parveen Bhatia who is the founding chairman of IMAS, Sir Ganga Ram Hospital and Medical Director of Bhatia Global Hospital, New Delhi. He clarified the myths surrounding coronavirus and answered questions regarding the same. The key message was on prevention and protection. Post-vaccination and safety measures were emphasized in this talk.
The second session was with Dr TRD Patro, a renowned Diabetologist, who guided audiences on the management of Covid in Diabetes patients. He informed the masses that this deadly virus was found triggering diabetes in recovering patients. Along with this, he educated us about the ways to manage it.
In the third week, we were joined by international renowned Dr Mathew Varghese (ex-Head of St Stephens Hospital and recognised as one of top five international Heroes by Bill Gates, founder Microsoft) who beautifully explained the intervention of treatment as per Covid timelines. The scientific explanation in simple language was too absorbing for a common man.
 
The fourth webinar was taken by Dr Supriya Anand, International trained Physiotherapist. She gave valuable information about simple breathing exercises to improve oxygen levels and breathing control during covid.
Heart problems is one of the fallouts seen in the recovery phases of Covid. To address this issue, an eminent interventional Cardiologist took an online seminar on "Covid and Heart Diseases." He gave simple tips on maintaining a healthy heart and identifying red flag indicators related to heart problems post covid.
We are all in this Together
This pandemic has been an offset and has led to a mental tsunami amongst the masses who are in lockdown. Over the past year and a half, isolation, unemployment, and financial despair have raised anxiety levels tremendously. SafeTree is conducting its next webinar to tackle the concerns regarding mental health. The show will go on to spread a healthy wealthy environment. A physically and mentally healthy economy will always have a greater saving and investment capacity.