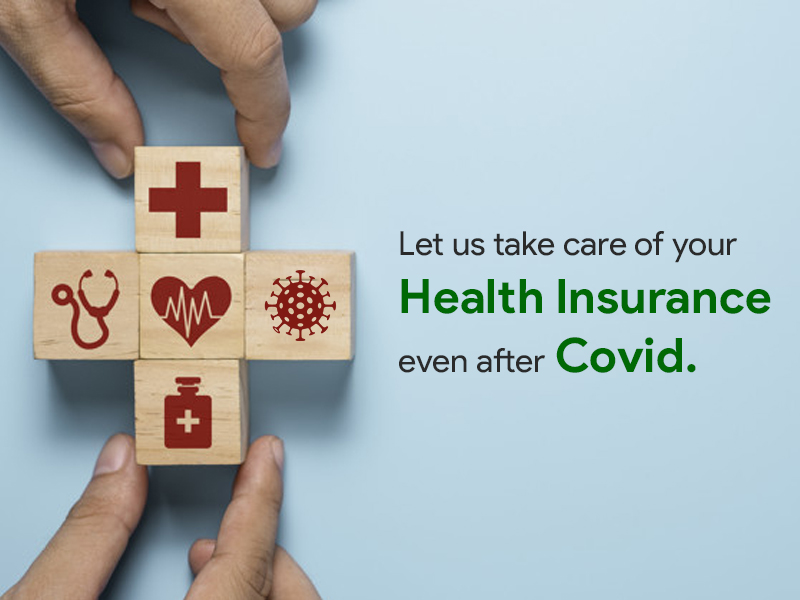 Virgil, the ancient Roman poet, once mentioned that the greatest wealth that humans have is health. Indeed! A healthy person is a happy person. A happy person is hopeful, and hope is the torchbearer of life and victory. Therefore, health is important. Interestingly, good health is not up for sale. Even the richest person would not have the wealth to buy good health. Sarcastically enough, even the poorest can have the valuable treasure of health if he/she wishes to. Since life is uncertain and becoming insecure and stressful by the day, there has to be something that can ensure some mental peace, if not everything. Yes! You guessed it right. Health Insurance is something that can give us some mental peace amidst a stressful scenario.
What is Health Insurance?
Health insurance is an agreement between the insurer (insurance company) and the insured (individual and his/her family), which ensures the insured that his/her health-related medical expenses would be taken care of if such need arises. Different health insurance plans have separate coverage, such as coverage of surgical costs, hospitalization expenses, day-care treatments, OPD consultations, and critical illness treatments.
Health Insurance is Important
Who doesn't want an assurance that when things go wrong, there is someone who would be beside you and take care of your needs? Certainly! Each one of us would like to have that assurance. Medical insurance is one such product that assures us that when illness surrounds our family or us, there is a company that would stand beside us and helps us get the best treatment to be fit and fine in no time. Primarily health insurance is important for gaining mental peace (since our health-related issues would not be a grave concern for us and our family members). However, there are several other benefits of having a secured health insurance policy. They are:
Health Insurance helps you not to bother about the extravagant hospitalization costs.
Health Insurance helps you get the best medical attention and treatment (according to your plan and coverage) at the appropriate time.
Health Insurance helps you concentrate on your and your loved one's health at such a crucial point without thinking of the sources of arranging funds.
Health Insurance also helps you get deductions (depending on the tie-ups and coverage of the insurance company) in:

Hospitalization
Surgical procedures
Treatment facilities

Health Insurance also requires screening before an individual and his/her family members obtain health insurance. Therefore, the family also gets free preventive care (including basic check-ups, screenings, and mandatory vaccinations) even before the formal health insurance certificate is obtained!
Covid 19 makes us Realise that Health is Even More Important
The world today is undergoing a difficult, challenging time. The world has come to a grinding halt when news of a pandemic called Covid 19 started doing the round. While the pandemic began in 2019 (Covid 19), even by the end of 2020, we are still not in a position to announce that the world is safe. This pandemic has been a unique one.
This pandemic rendered socializing obsolete for a social animal like a human being.
This pandemic made distances compulsory when the information technology revolution made all the efforts to reduce the spaces between the worlds.
This pandemic locked the humans up in their houses while making nature free of pollutants.
This pandemic forced humans to breathe through their masks, more so when roaming free amidst the fresh nature.
This pandemic made us feel and fall sick, even with the most obvious symptoms of fever and headache.
In short, this pandemic has made us realize that health is the only asset that needs to be nurtured and protected well. A healthy individual can even cope-up with a pandemic like Covid 19. However, even the richest person who can avail the best medical treatment and facilities can succumb to Covid 19 if he/she is not in the best of his/her health. A pandemic like Covid 19 was important for us to realize that good food, good sleep, and good thoughts are important to survive critical situations such as a pandemic.
Let Safetree take care of your Health Insurance even after Covid
While Covid 19 has made us realize that good health is important to survive health criticalities, it has also made us understand the importance of having a good, secure, and all-inclusive health insurance plan. There have been several cases where individuals and their family members were critically affected due to Covid 19. The criticality of such individuals required them to be hospitalized immediately. However, there were cases where such hospitalization could not happen timely, which led to the individuals' untimely demise. Hospitalization could not occur due to two major reasons:
Unavailability of infrastructure
Unaffordability of the patient family to cope with the extravagant medical expenditures
While the first one is a state subject (a matter which the country's government needs to manage), the second one could have been easily addressed if the individual had all-inclusive health insurance from a trusted company. Health insurance from a trusted company is important in this situation, primarily because this pandemic is an unusual situation. None of us, including the insurance companies, were prepared for such an emergency. The trusted insurers, such as Safetree, have found out ways to help their trusted customers even at an unusual time such as this pandemic where the associated medical expenditure is hard to assume and ascertain as a whole. The medical spending varies on a case to case basis, and thus the companies face a huge challenge in standardizing their procedures.
However, this trust developed among the customers in this grave time of need has also hugely benefitted the health insurance sector. In fact, according to reports, the health insurance industry has seen a major thrust in its business during this pandemic since customers are refocusing their investments and trying to locate their trusted partners who can help them in their critical health needs.
An important thing that certainly needs to register in the customer's mind is that whether facing Covid or Covid Like situation or even in the normal circumstances, health insurance proves to be a friend in need is a friend indeed' always. Safetree has been your trusted health insurance partner through this critical Covid 19 pandemic, and Safetree would like to be your trusted partner beyond it. Let Safetree hold your hand throughout your journey of life so that no illness, including Covid 19, can even brush your periphery.